Ward Van Heddeghem
Note: As I finished my PhD (October 2014), this page is no longer updated; however it is kept online to provide easy access to my published research papers.
(This page was originally hosted at http://users.ugent.be/~wvheddeg)
About

I am working towards a In October 2014 I finished my Ph.D. in Computer Science at IBCN, Ghent University (Belgium). By the way, the IBCN research group is also linked to iMinds (formerly IBBT), a name which might be more familiar to you depending on how you know me. My research focusses on Green ICT, that is, all aspects to make IT and telecom equipment consume less energy. My current focus is on researching ways to make core networks (like the Internet) more energy-efficient.
This tiny page mainly lists a number of research papers and documents which I have (co-)authored as part of my research. I make them available here for download because, while searching for other research papers myself, I am constantly frustrated by not being able to download papers for free.
Tip: If you want to make your own papers available for download online, most publishers (like journals and conferences) allow you to legally put your papers on your homepage/website, usually under the condition that you include a specific note on the first page of the paper. Check the copyright statement of the publication you submit to for exact details. This type of self-archiving is called 'green' open access, by the way.
Research papers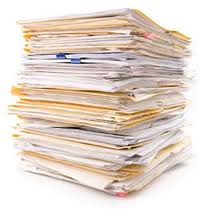 The official list is available on the ugent biblio website, but the list below should beat the inertia of 'the system'. For already published publications, the publisher [DOI] link at the end leads you to the official publishing website (for example, ieeexplore). The publisher link is doi-based, so it should be future-proof and remain available until a comet strikes the earth; right-click and choose 'copy link location' (or similar) to get the link.
Newer items on top.
Grey boxes indicate first-author publications.
Year 2015 2015_commag_lambert Year 2014 Year 2013 Year 2012 Year 2011 Year 2010 Year 2009

= journal paper -

= conference paper -

= poster
Other documents and things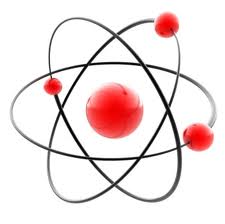 A bunch of documents I've written (mainly assignments), not related to my research above. Definitely not perfect, but of which I think that they are (marginally) more useful here than on my local hard disk.
Newer items on top.
Software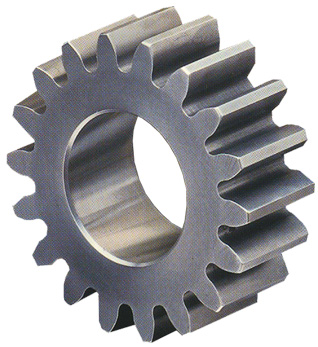 Small things...
Bibib: a small library loan tracking application. It gives an overview of all your loans at various libraries (currently, close to hundred Belgian ones), and sends you an email a few days before your loans are due. See here (2011).
Mockup of a very simple stack processor simulator in Excel, using VBA (2007) [.xls]
Recommendations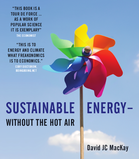 Book - 'Sustainable energy, without the hot air'
For anybody interested in the subject of green energy (think solar panels, wind turbines, etc.), I can wholeheartedly recommend David MacKay's book "Sunstainable Energy - without the hot air". His motivation for the book, according to the first chapter, was his observation that different smart people talking about the energy issue come to different conclusions: according to one side 'Everything is fine', while the other side predicts gloom and doom. So Mackay, a professor in Physics at Cambridge, decided that the only way to know who's right is to look at the actual numbers of what is physically possible and what is not. This sounds a lot more boring that it actually is!
As an example, and a good starting point: Chapter 19 - Every BIG helps, debunks the myth that 'every little helps', which is a thing commonly heard and said. It does not, at least when it comes to global energy consumption and reduction. Mackay proposes instead the mantra 'if everyone does a little, we'll achieve only a little'. Check the above linked page to be convinced.
It is a rare, very-readable, humorous, well-balanced book about our energy consumption and the 'green' energy sources we have and have not available. Plus, the book is sprinkled with lots of nice photos and pictures. If that still doesn't convince you, check out boingboing's raving review. You can download it for free, but the book is well-worth the money.

Wondering what you can do?
Perhaps you are wondering or looking for tips on what you can do to save on energy used by all the computer-related stuff in your home. If you want to maintain the same level of comfort, there is - unfortunately - not too much you can do that will actually make a difference. Still, if you insist, here's what I would advice (in order of decreasing effectiveness):
Use your PC as many years as possible. I try to use my PC at least 5 years. This also applies to other electronic equipment like mobile phones. Better yet, don't buy stuff that you don't really need. Roughly, manufacturing your PC emits the same amount of CO2 as using it for 3 year.
Use a laptop instead of a desktop (not both!); laptops consume far less energy. This of course assumes you spend about the same amount of time behind the laptop as you would spend behind the desktop.
Change the power settings so that your PC goes to sleep as quickly as possible (mine is set to 10 minutes). If the setting is available, make the screen turn off even earlier (mine is set to 5 minutes).
Lower the brightness of your screen to the lowest level that you still feel comfortable looking at (on my Dell monitor, 50% is the lowest I want to go).
Don't believe that installing a 'green-your-PC-tool' - there are a number of these freely available on the web - will actually do much apart from easing your conscience.
Referrals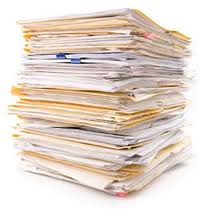 This little section is shameless promotion. Below are two rock-solid services I use daily and can recommend without worries. If you think they're useful for you as well, and you decide to sign up using the links below (these are called "referral links"), I'll get some extra credit or space. In the case of Dropbox, you'll get some extra space as well.
Fastmail: An online email provider like gmail and hotmail. Not free, but has some advanced features: aliasses, solid IMAP, aggregation of multiple email accounts (like hotmail), family accounts, human support, ...
Dropbox: for keeping a folder automatically synchronised across multiple computers (Windows/OSX/Linux). A free account gives you 2GB; signing up using a referral link (like mine) adds 500MB extra to that.
Personal
An online travelogue (partly in Dutch) about a 3-month trip through the Middle East and Central Asia at the end of 2003.